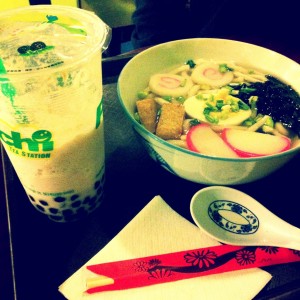 This was recorded about a month ago at Pochi Tea Station in Columbus. We had some bubble tea, ate some snacks and tried to plan out the rest of our day. We just thought we'd say hello to you guys and (as we periodically do) let you know we're still alive.
Leave a message! – 909.742.9268
Twitter – http://twitter.com/pandashow
Twitter (Justin) – http://twitter.com/justinthemighty
Download link: http://traffic.libsyn.com/theburrow/oa10pochi.mp3
Music:
Well… we have no idea who to credit. The music was being played in Pochi and wasn't actually added by us, so we don't know who the performers are. If you know, let us know and we'll add them to the shownotes on the website.