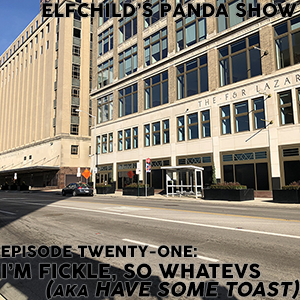 2018 has been an exceptionally toasty dumpster fire. Join us as we talk about what we've been up to lately. Movie dates! Death and sadness! Dan and Phil! All this and more in our last episode of the year.
Download link: Right-click and save…
Show stuff:
Links:
Did some digging on Dani's David Byrne comment. From Wikipedia: "Like Humans Do" is the fourth track from David Byrne's 2001 album Look into the Eyeball and was also released as a single that year. The radio edit version of the song (which omits the line referring to cannabis) was selected by Microsoft as the sample music for Windows XP to demonstrate the new Windows Media Player.
Further enable our tea and transport fix: